click for flyers of upcoming events
social media
LIV happenings
meeting location and dates
Long Island Vettes® meets once a month at the Bethpage Public Library at 7:30 PM, on the first Thursday of the month. The address is 47 Powell Avenue - Bethpage, NY 11714. We encourage prospective members to come to a meeting and see what we're about!

2018 meeting dates:
Thursday January 4
Thursday February 1
Thursday March 1
Thursday April 5
Thursday May 3
Thursday June 14
Thursday July 5
Thursday August 2
Thursday September 6
Thursday October 4
Thursday November 1
Thursday December 6
Welcome to the website of Long Island Vettes ®. Our Corvette club was founded in 2002 and it's been an ongoing adventure ever since. We are true Corvette enthusiasts and try to provide our members with activities that cover the complete realm of the hobby, which includes driving our cars as well as having fun with our friends. You will always find the most current and pertinent information in the box below

Our next meeting will be on Thursday, December 6th
have fun
Long Island Vettes ® | P.O. Box 63 | Levittown, NY 11756
LIV the Dream ®
Double-click here to edit the text.
LIV sponsors

acknowledgements
XX.XX.2019
Annual Valentine's
Cruise & Brunch
XX.XX.2019
LIV
future event
XX.XX.2019
LIV
future event
XX.XX.2019
LIV
future event
Our next event - "After the Holidays" Party - Saturday, January 5
XX.XX.2019
LIV
future event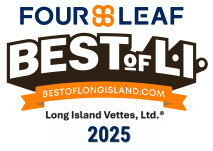 XX.XX.2019
LIV
future event
XX.XX.2019
LIV
future event